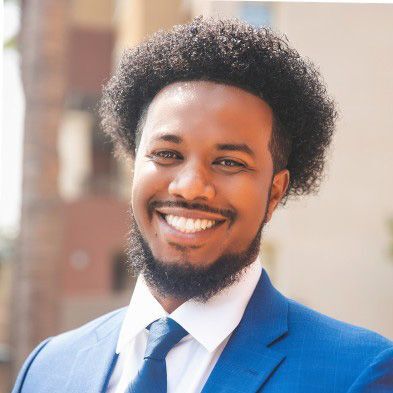 Dr. Abdimalik Buul is an award-winning professor, antiracist activist, and emancipatory educator and has been leading statewide efforts in race-conscious practices and antiracism trainings. He is an innovative dynamic leader within the San Diego community and throughout the state of California. In 2019 he was awarded the Golden Apple for being the faculty member of the year at San Diego City Community College, it is the first time such recognition was given to a faculty member from the Student Services department. 
He is currently serving a two-year visiting executive of educational excellence role at the California Community College Chancellor's office. During this tenure, he will assist in ensuring equal employment opportunities and initiatives are connected to the classroom. 
He completed his bachelor's degree in Sociology and a master's degree in education with an emphasis in community-based counseling and social justice, both from San Diego State University (SDSU). He completed his doctorate work in Educational leadership with an emphasis in Educational Psychology from the University of Southern California (USC).  He is a Professor and Transfer Center Director in the counseling department at San Diego City College. He is the second oldest of 13 and is a proud father to a two –year old daughter named Salma and has been married for seven years to his wife a nurse practitioner Sudi.